Intuitive Consultation/Session *
Phone or in person
1 – 1.5 hr.  $85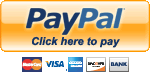 30 mins.  $55
via phone (must have completed 1 prior full session)

Phone session: Payment is your confirmation. It must be cleared at least 48 hrs. before session to avoid rescheduling.
Please do not use a speaker phone, it distorts the energy.
(All sessions are recorded for your convenience)
*Intuitive Consultation/Session:

  before your appointment in order to prepare for session please review the
 before your appointment.
To learn more about Spiritual Therapy and Types of Sessions, Click Here
Cancellations:
Please reschedule or cancel your appointment 24 – 48hrs in advance so that we may schedule another client.
~~~~~~~~~~
Email/Automatic Writing Session
(1-2 questions)
Please call (503) 722-8631 or email: spiritualbridges@comcast.net in regards to an email session. Upon payment email me your questions. I will reply within 3 days. In some cases I may be out of town on work and appreciate your patience.
To learn more about Automatic Writing Session, Click Here
$25 

~~~~~~~~~~
Gift Certificates Available for Session
$85 ( 1-1.5 hr.)
~~~~~~~~~~~~~~~~~~~~~~~~~~~~~~~~~~~~~~~~~~~~~~~~~~~~~
Also available:
Reiki Treatment
Reiki is the channeling of universal life energy to promote spiritual, emotional, mental, and physical well being. There is an unseen force, or energy – usually called "life force"- that flows through all living things. This life force energy is responsive to our thoughts and feelings. It becomes disrupted when we accept, either consciously or unconsciously, negative thoughts or feelings about ourselves. It's vital to remember to recharge, rebalance and rejuvenate our energies from time to time to help us stay in alignment with ourselves, thus allowing us to fulfill our greatest potential. Reiki energy works to help you stay clear and balanced.
Reiki sessions are gentle yet empowering. I begin by having one lay face up and fully clothed on a massage table, covered with a blanket for comfort. I then connect with our guides and allow them to direct the session. Releasing any and all blocks in need and relaying any messages (a mini reading) of which I share after the treatment is complete.
Make a commitment for continued spiritual, mental and physical improvement!
Shift your energies; shift your life…for the better!
Session: 1-1.5 hrs. $85

Note: Reiki is not meant to replace any medical treatments however can add to the understanding of why you are experiencing what you are and possible avenues to help you shift/clear issue.
For more information on Reiki click here
~~~~~~~~~~~~~~~~~~~~~~~~~~~~~~~~~~~~~~~~
Distance Energy Healing
Distance healing is an advanced form of energy healing, tapping into one's holographic matrix – vibrating field of energy.
Energy is not limited to time, space or distance thereby allowing its effectiveness as much accuracy as one would be in person.
A Distance Healing session is at a prearranged time for both the sender and receiver. This allows for full efficacy; the connection of our highest vibrations of frequency.
Rates:
30 mins. $55
*1 hr. $85
*this may include a mini reading as guides may bring forth pertinent messages/information
Please provide: name (location is optional).
If this is for someone other than yourself:
Once sub-conscious permission is given I will proceed, otherwise by universal law I cannot intrude on any entities and their decision.
This is a great session if one is having difficulty connecting to an individual consciously i.e.: a person in a coma, Alzheimer's, or any situation in which one is incapacitated.
People may or may not have sensations when this healing is occurring, depending on the person's sensitivity.
Upon completion of your healing session please make note and journal your experiences/sensations so that we may discuss them.
~~~~~~~~~~~~~~~~~~~~~~~~~~~~~~~~~~~~~~~~
House & Business Cleansings ~ Blessings
Home is where the heart is…
Cleansings clear any unwanted energy in an area and replace it with a more positive pleasant energy. The home or office has the ability to entrap unhealthy vibrations such as anger, depression, frustration or stress, creating an uncomfortable and dis-harmonious environment. By cleansing and blessing the home or office it allows for a fresh start and adds a sense of sacredness.
Occasionally unwanted spirits remain behind and may not be aware that they are unable to cross over on their own. They rely on external forces to help them. A clearing and blessing assists the spirit(s) to move on and return to the light.
The presence of past energy imprints can also lurk in the air giving off a feeling of heaviness and/or tension, which may cause relationship, health and mental issues. Clearing the air eliminates noxious imprints establishing a pleasant, comfortable and healthy atmosphere.
The cleansing is done in your home or office with energy work, smudging and if necessary connecting and communicating with angels, guides or unwanted spirits. The home is then sealed with blessings of light allowing for an improved peaceful sanctuary!
Cleansings/Blessings
(Portland, Oregon Vicinity)
Approx. 2-2.5 hrs
$155
Note:
Additional charge applies for mileage beyond the Portland Vicinity.
A cleansing can also be performed from a distance. I would need a photo or layout of your home.
For more information please contact: (503) 722-8631 or email: spiritualbridges@comcast.net
A cleansing is good for any area where there have been negative thoughts about:
a relationship breakup/divorce
ongoing relationship problems
problems with finances
unhappiness with career/job
grief from the loss of a loved one
depression
problems with children
long-term illness
fears (panic attacks/anxiety)
addiction issues/problems
How do I know I need my space blessed?
There are many reasons to cleanse, clear and recharge the energy in your home or work place.
Are you afraid of being in the dark in your own home?
Do you ever get an uneasy feeling, have a chill run down your back, or get goose bumps for no discernible reason?
Have you ever seen something move out of the corner of your eye, but when you turn to look nothing is there?
Do you wake feeling unrested after a night's sleep?
Do items like your keys or jewelry frequently get misplaced or lost?
Do you have insomnia or wake up frequently during the night?
Are you constantly on edge with your spouse or children when in the home, only to be fine when outside or away from the home?
Do you feel an unfounded sense of dread in a particular area of your home – such as the basement, garage, a particular room, hallway or closet?
         $155

~~~~~~~~~~~~
Disclaimer
I always stay focused with clear intention on serving you the client to the best of my abilities. My sessions are for self empowerment, enjoyment, validations of feelings and intuitive hunches, as well as new information. Accessing Universal energies, I tap into higher potentialities and send them to you with love for healing. The rest is up to you; the choice is yours to make the changes desired in your life. True healing comes from within.